Inflation Fighting Quality Glendale Estate Sale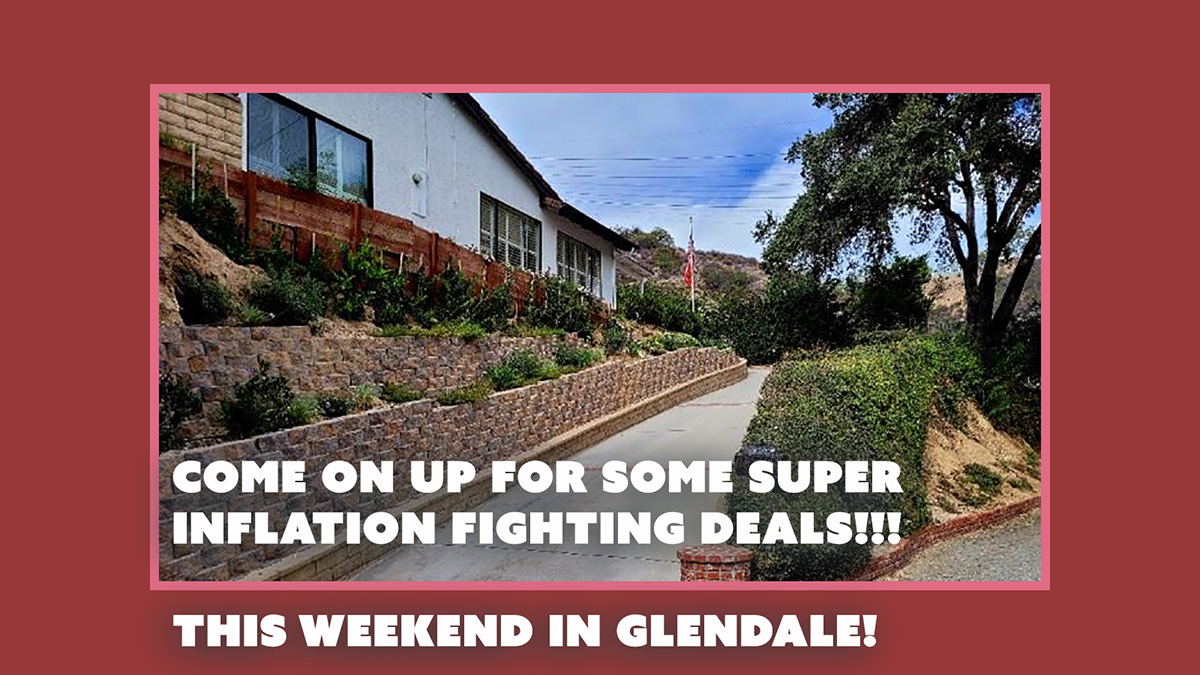 Dates: Saturday November 5th (9am till 3pm) and Sunday 6th (9am till 2pm)

With inflation soaring why spend more and get less? Beat the tide of rising prices and get much, much more for your money with the quality deals you will find at this lovely and clean sale in Glendale.
This is definitely one of my "inflation fighter" sales with loads of quality, clean items (with a cool contemporary vibe) and all of it is priced to sell at a fraction of what you would pay for new.
This charming home is located in the attractive Glendale Country Club area and while the driveway is a tad steep, for access, it is worth the drive and the walk!
This is a very clean sale and home. You will find a nice selection of excellent quality furniture–all in great shape–such as a nice leather couch, patio furniture, lamps, a nice bed set, dressers, a beautiful and large china hutch as well as lovely wall art (2 Thomas Kinkades with certification), rugs, potted plants, household items and so much more.
There is a very nice selection of vintage jazz and rock and roll LPs, a cigar humidor box, a Craftsman tool chest, power tools and loads more to discover!
Doors will open at 9 am Saturday morning, and discounting will be happening on Sunday, starting at 9 am. There will be NO first entry list for this sale. Just come and line up, and have some fun.
We have a ton of images on our GLENDALE ESTATE SALE LISTING that you should click on and browse (and we have some great images below). We encourage you to take a look there AND THEN MAKE PLANS TO COME THIS WEEKEND!
See you there, the sale starts on Saturday morning at 9am
QUESTIONS? You can always reach me by cell (951) 316-0429 or email rsvandermolen@aol.com