Stunning Bel Air Estate Sale, the Home of Rodeo Drive Fashion Pioneers, Herbert and Norma Jean Fink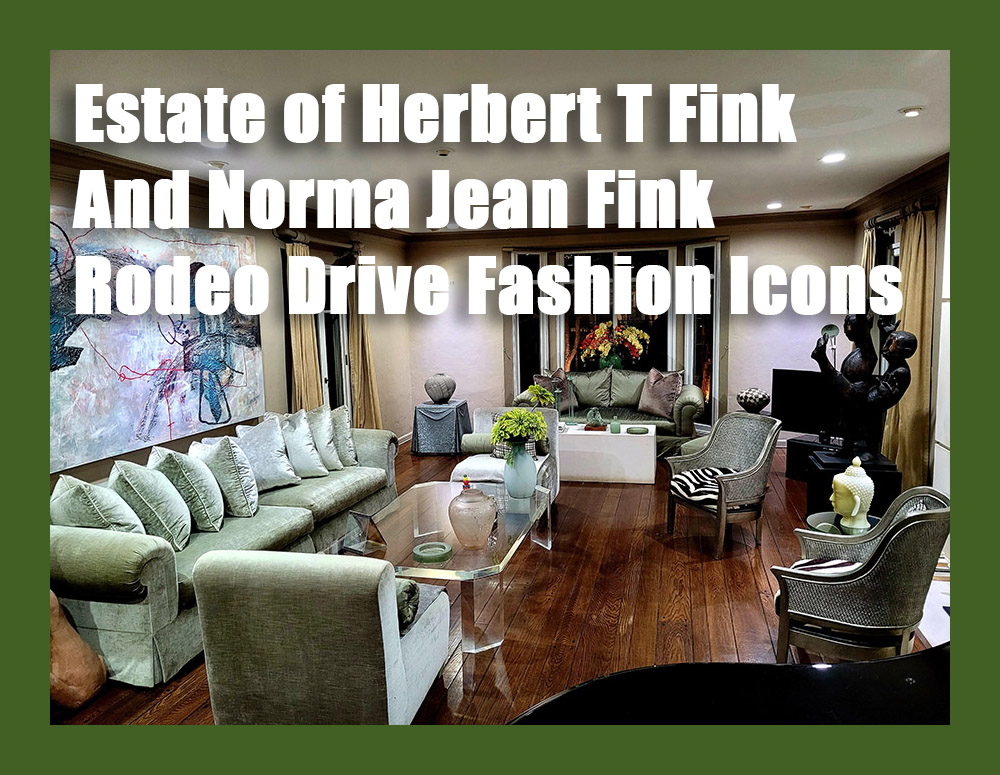 Date: SATURDAY & SUNDAY (02/27/2021 and 02/28/2021) from 10am to 3pm (Follow-up sale planned for the next weekend)
APPOINTMENT ONLY! Address: to be given (Bel Air area)

NOTE: TO PROTECT YOUR HEALTH AND THE SAFETY OF OTHERS, THIS IS AN APPOINTMENT ONLY SALE. HOWEVER, WE WILL STILL BE OBSERVING HEALTH AND SAFETY MEASURES, PLEASE WEAR A MASK, MAINTAIN SOCIAL DISTANCING AND MAKE USE OF THE HAND SANITIZER THAT WILL BE AVAILABLE.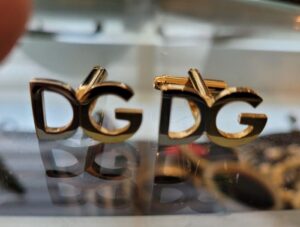 WOW!! What a fabulous sale!! I hardly know where to begin, or end, with this unique and amazing sale.
We are very proud and privileged to present the estate of famed fashion figures, Herbert T Fink and his wife Norma Jean Fink. These prominent individuals were greatly responsible for transforming Rodeo Drive from a sleepy local street to the world renown destination that it is today. Their flagship store, Theodore's, was located here and along with Georgio's, these stores brought ground breaking fashion and innovation to the rich and famous of Los Angeles. Their sense of style, their bold ideas and flair had a lasting impact on Southern California design for decades.
And now we are opening the wonderful home of these fashion icons on two separate weekends. We will be taking appointments for the weekend of February 27th and 28th, then again the following weekend. It is an appointment only sale and you must contact me to reserve your spot. The address will be given with your appointment.
It is close to impossible to list all the items or to give justice to the sense of style and taste found throughout the home, as well as in the outdoor areas.
They travelled the world and had an eye for quality, beauty and the finer things in life. There are a number of elegant and exciting works of original art and an extensive collection of African ethnic pieces. The dining items include Faberge wine glasses, lovely hand painted dishes, china and many other fine pieces.
But perhaps the most exciting and unique aspect of this sale lies in the simply amazing fashion pieces and designer goods. As you would expect from this couple, there is a incredible selection of fashion. Italian and French designers, such as Coco Chanel, Prada, St Laurent, Sonia Rykiel, Dolce and Gabbana, Byblos, Herno and many more. Beautiful jewelry, purses, shoes, belts, hats and all of top quality.
There truly is just too much to describe or list, so I encourage you to visit our estatesales.net listing (link below) where I have loaded over 300 pictures. Feel free to text me as well with any questions or further information you may require.
Due to the combination of pandemic restrictions as well as limited parking at the location, we are making this an APPOINTMENT ONLY SALE. You must contact me, via text or email, for an appointment. There will be several slots available each half hour (between 10am and 3pm).
The home is on the West Side (Bel Air/Beverly Hills area) so keep that in mind when making your reservation.
The first weekend sale will be on February 27 and 28. Then, on following weekend, we will be discounting of the remaining items at the home. EVERYTHING must be sold.
WE WILL BE REQUIRING MASKS AT ALL TIME. HAND SANITIZER, GLOVES, AND A WASH STATION WILL BE AVAILABLE AS WELL. THANK YOU FOR YOUR COOPERATION!
OVER 300 MORE PICTURES: CLICK THIS LINK FOR MORE INFO ON OUR BEL AIR ESTATESALES.NET LISTING