A Fun and Surprising West Covina Estate Sale – TWO-DAY SALE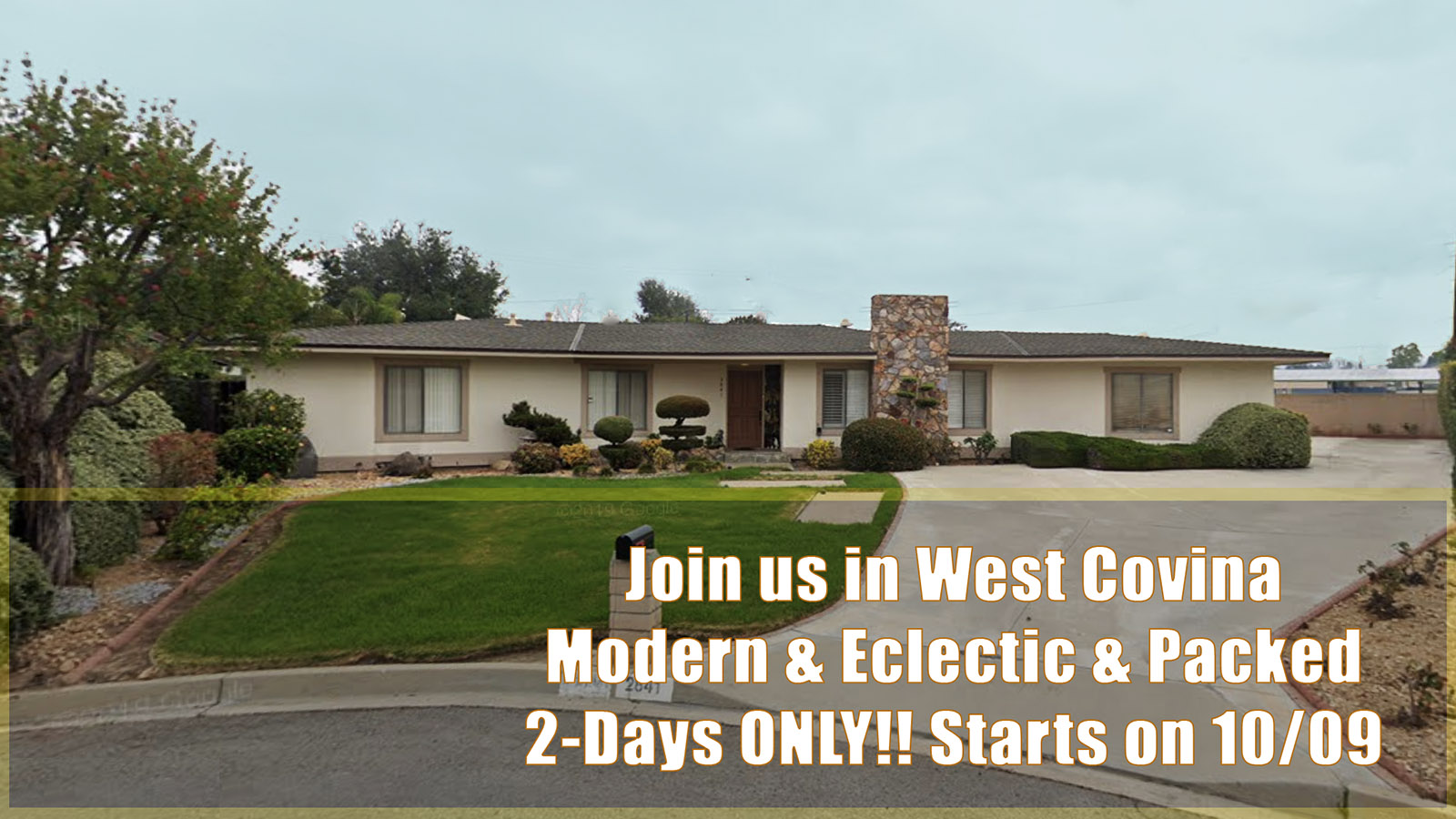 Dates: Saturday October 9th (9am till 3pm) and Sunday October 11th (9am to 1pm)

Welcome to October and the first of our fall sales, we have a number of fun ones in store. This is a lovely and eclectic estate, full of variety–from Royal Doulton figurines to mid-century chic.
You will love the great wall art, a good selection of stereo equipment (check out the Bang & Olsen unit), loads of home decor, cool modern flair furniture, some nice rattan and other patio furniture.
Looking for some fine women's designer clothes and accessories? Well, we got them–including several Hermes items of clothing, always in style and in demand.
This is definitely a fun sale to shop for the unexpected. It is a broad and quirky mix that truly covers the globe and you are sure to find surprises and treasures.
You will find a great assortment here, such as:
Nice collection of Royal Doulton figures
WM Knabe console piano
Matched pair of GE washer and Dryer (just purchased last June!)
Super-fun lighting and lamps
Great yard art and patio furniture
Costume jewelry and designer purses
Super selection of classical LPs
Vintage and very desirable Magnaplanar Ribbon speakers
75 inch Samsung TV
Old Brunswick Victrola player
18th Century Grandfather clock
A garage full of digging surprises, tools and gardening implements
Overall, this is a really fun sale. We found lots of surprises here and we are sure you will discover some unexpected treasures as well.
Doors open at 9 am Saturday and Sunday. We always price things to sell, so come on by and have some fun. It is priced to sell and as always, come on Saturday for the best selection and then return on Sunday for the liquidation deals!
There are loads of photos, click to check them out on our West Covina Estate Sale listing and plan on coming by to discover some great deals and treasures. We will have a first entry list put out on Friday by noon, then doors open at 9am on Saturday. See you there!
QUESTIONS? You can always reach me by cell (951) 316-0429 or email rsvandermolen@aol.com