Here Is a Fun Estate Sale that Popped Up at the Last Minute–Great Stuff in Studio City, ONE DAY ONLY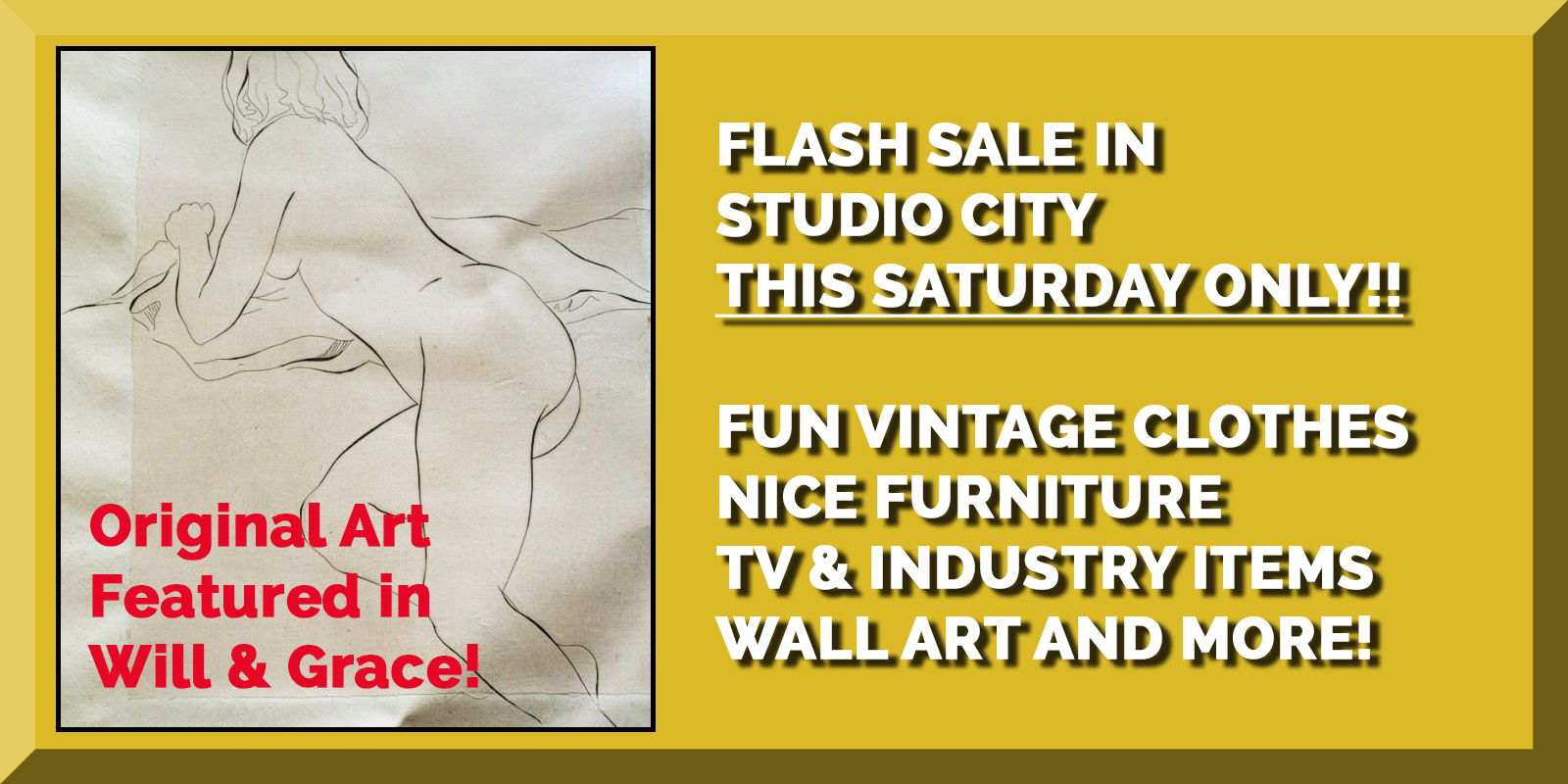 Dates: Saturday June 26th, Runs from 9am till 3pm
---

Boy, here we are again, back with a last minute sale in Studio City. This is ONE DAY ONLY and well worth your time to check it out!
Set in the hills of Studio City, this lovely and quite modern home has some beautiful and quality contemporary furniture for sale, a very nice selection of vintage clothing and costumes–some are quite unique pieces, attractive wall art, lots of kid's toys and Lego sets, a collection of children's books, modern lighting and lamps–and a garage full of digging. The clothing items are quite fun, vintage items and even some cool Bollywood outfits.
Highlights of this sale are an expensive zero-gravity chair, some nice watches, Big Bang Theory clothing and other TV and entertainment collectibles (the owners are in the Industry).
While not a huge sale, it is a fun one and will are plenty of great finds. Plus, it is a ONE DAY ONLY sale, so prices will be set to move it ALL!!! It all has to on Saturday, so come and let's make a deal.
NOTE: Parking is limited in these hill communities, so keep that in mind as there may be a walk to the property.
Come on by and have some fun. No first entry list, just show up!
QUESTIONS? You can always reach me by cell (951) 316-0429 or email rsvandermolen@aol.com
---
Check out more for this Studio City estate sale on our ESTATESALES.NET listing, click: Link to Studio City California Estate Sale