Lovely Craftsman Home Estate Sale in Lincoln Park, Pomona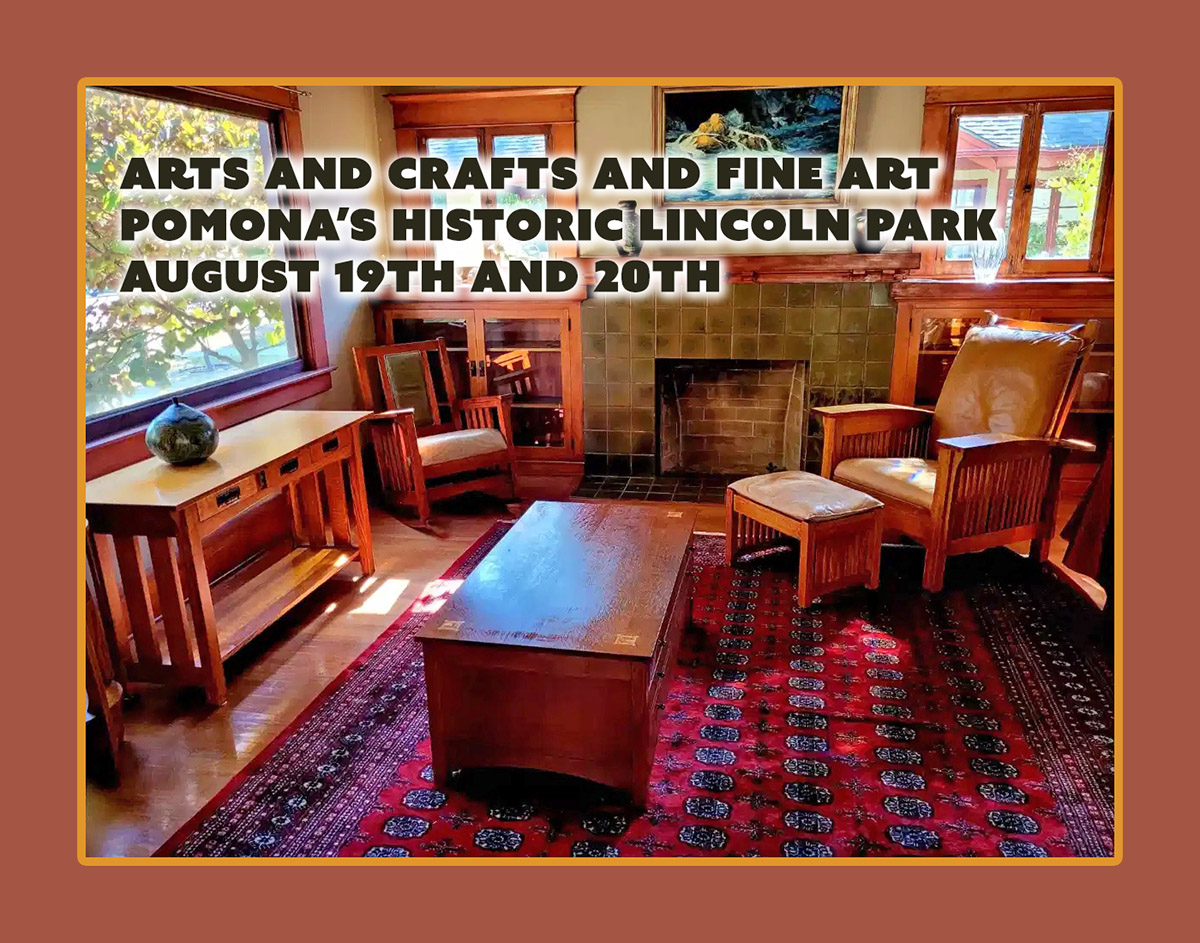 Dates: Saturday August 19th (9am till 3pm) and Sunday 20th (9am till 2pm)
Address: 185 East Jefferson Ave, Pomona, CA 91767

We are back-to-back with another lovely sale that boasts a great collection of the very well crafted Stickley furniture along with a host of fine Arts and Crafts items and a superb offering of original fine art.
This beautifully maintained and restored Craftsman bungalow in situated in the Lincoln Part area of Pomona, which is the largest residential historic district in California. This lovely neighborhood is filled with classic vintage homes, demonstrating pride of ownership evident on every street. The sale is quite easy to find and is located just south of the 10 freeway.
The current owners are moving overseas, so this vintage Arts and Crafts home that they had lovingly filled with newer Stickley furniture along with other arts and crafts furniture, classic original fine art–including many listed artists–Fiesta Ware, teakwood patio furniture, attractive lighting and other decorative gems.
You will also find Apple computers, and the usual assortment of nice kitchenware and household items. And, of course, no estate sale would be complete without fun garage digging!
So come on by and have some fun, while you find some treasures! Get your best selection on Saturday and then be sure to come back on Sunday for amazing deals. And be sure to leave a bit of extra time to explore this great and fascinating neighborhood.
You will find we run a friendly sale, and feel free to text me with questions.
Be sure to check out all the additional photos on our POMONA 91108 CA ESTATE SALE LISTING and then be sure to come this Saturday (and again on Sunday for deals!).
Please text with with any questions on items. I am happy to help! And, if you want to be put on the "first in line" list, then please text me your name and be there at 8:30 this Saturday morning to line up.
See you there, the sale starts on Saturday morning at 9am
QUESTIONS? You can always reach me by cell (951) 316-0429 or email rsvandermolen@aol.com