Saturday, March 13th, We Are Hosting a Fun Estate Sale with Lots of Fun and Funky Retro Items in Pomona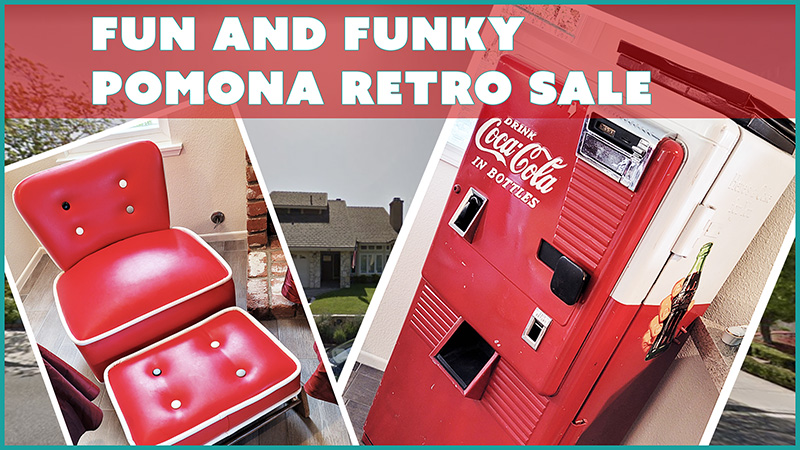 Date: SATURDAY March 13th from 9am to 3pm (ONE DAY ONLY!!)
Public Sale, No Appointment Needed! Just Show Up for DEALS and FINDS
For more images, please visit our listing on ESTATESALES.NET: Link to POMONA Estate Sale
NOTE: TO PROTECT YOUR HEALTH AND THE SAFETY OF OTHERS, WE WILL BE OBSERVING HEALTH AND SAFETY MEASURES. WE MAY LIMIT ENTRY AS NEEDED. PLEASE WEAR A MASK, MAINTAIN SOCIAL DISTANCING AND MAKE USE OF THE HAND SANITIZER THAT WILL BE AVAILABLE.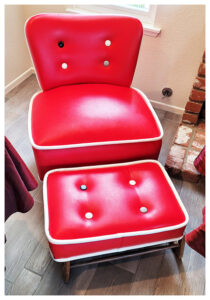 Time to have some fun!
We are happy to present this colorful and quirky sale in Pomona. This is a ONE DAY ONLY sale and is a public sale, so no appointment is needed. The owner was quite a collector of mid-century and retro goods. We have some really fun and playful 50's to 70's pottery, cookware and a number of other vintage items–just check out the array of hand mirrors!
And if you are missing a old time soda machine, we have a beauty for you, a gorgeous red Coke machine that would add a bright splash to any den or entertainment room.
There is some really nice, quality vintage furniture pieces, such as a lovely bedroom chest of drawers (super wood pattern on that one) and armoire. There is an Art Deco bedroom set (bed, nightstand and vanity) plus a really unique and cool 50's sewing machine cabinet/table.
We have lots of fun stuff to check out: glassware, pottery, lamps, cool wall art and some really cool costume jewelry. All-in-all, a quick, fun and delightful sale and your chance to pick up a few more treasures!
Be sure to check out all the photos on our estatesales.net listing and show up on Saturday morning at 9 am for some shopping fun!
Once again, this is a public sale… which means that no appointments are needed! We will put out a signup sheet on Friday at noon for first entry on Saturday morning. So come on by and have some fun and picking pleasure!