Get Out for Some Pre-Holiday Fun, Claremont Classic Estate Sale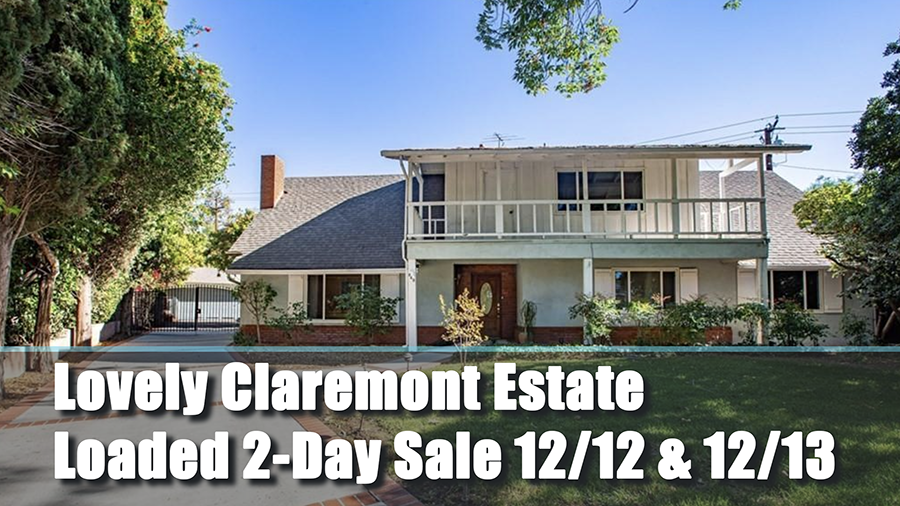 Date: SATURDAY December 12th and SUNDAY December 13th
Hours: 9am to 3pm (till 2pm on Sunday)
Address:
849 Atlanta Court
Claremont, CA 91711
For more images, please visit our listing on ESTATESALES.NET: Link to Claremont Estate Sale
NOTE: WE WILL BE OBSERVING HEALTH AND SAFETY MEASURES, PLEASE WEAR A MASK, MAINTAIN SOCIAL DISTANCING (WE MAY LIMIT THE NUMBER OF INDIVIDUALS IN THE HOME AT ANY ONE TIME) AND WE WILL HAVE SANITIZER AVAILABLE.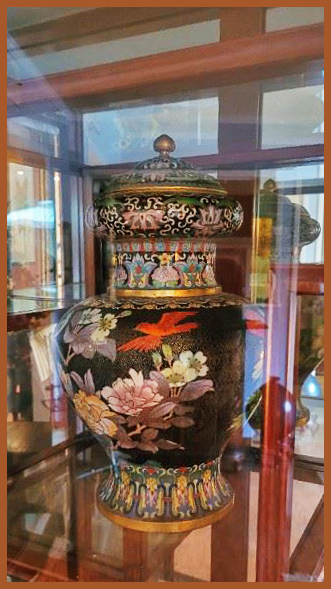 Time to get out and have some fun, discover some amazing finds and useful items. We are hosting this on-site sale in Claremont. We will be observing all safe protocols, so bring your masks and follow our social distancing requests.
This is a really special and lovely 2-day sale. The home has a number of lovely pieces and quite a variety as well. This is such an eclectic sale that it is hard to place it into any one genre.
The family collected quite a bit of quality Asian works and some lovely Asian furniture. A fabulous screen, vases, porcelain figures, wall art and an exquisitely carved chest of drawers. But we also have Native American items, vintage cameras, tons of books, oriental carpets, great furniture (a beautiful leather club chair) and the list goes on.
The garage is quite the zone of finds as well. Looking for power tools or fishing gear? We got it, including some real quality power tools–the built for a lifetime kind!
They loved birds and bird themed pieces. There are some wonderful bird throw pillows, wall art and more. We have a lovely set of Portmeirion botanically themed china… really special and quite attractive.
And if there are any miniature train enthusiasts, we have a big collection to choose from–especially if you are interested in German HO Scale train items.
There is just so much and such a variety that we cannot cover it all here. But look over the pictures here and check out our Claremont Estate Sale listing (we have over 100 pictures there).
We have quite a bit to clear in just two days, and you know the drill: come by on Saturday for the best selection, then come on back on Sunday for those "get it out the door" pricing… it all HAS TO GO.
Please feel free to contact me with any questions regarding this sale. You can contact me with any inquiries at (951) 316-0429 or email me at ron@rsvandermolen.com.
I will be putting out a first entry sign up sheet Friday by noon since it is a public sale and we will be limiting the number of people in the home, are observing COVID-19 standards, at any one time. Once again, masks are required and we will have hand sanitizer, gloves and a wash station available.