Located in a Great Pasadena Neighborhood–Art, Unique Furniture and More, Estate Sale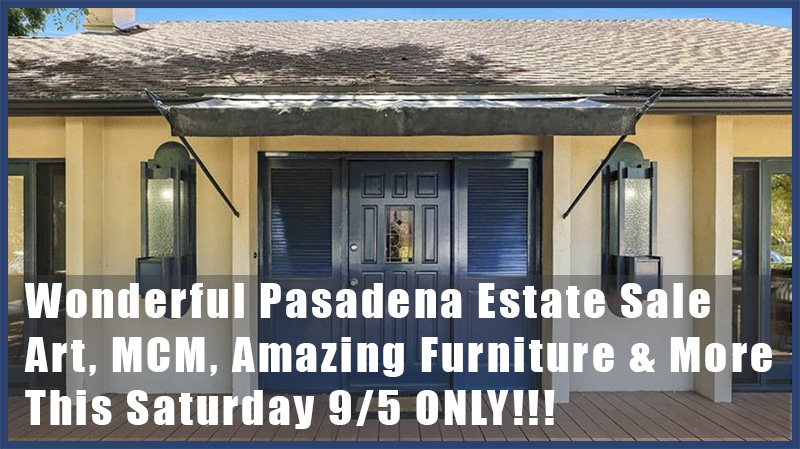 Date: SATURDAY September 5th
Hours: 9am to 3pm
Address:
1121 South Oakland Ave
Pasadena, CA 91106
For more images, please visit our listing on ESTATESALES.NET: Link to Pasadena Estate Sale
NOTE: WE WILL BE OBSERVING HEALTH AND SAFETY MEASURES, PLEASE WEAR A MASK, MAINTAIN SOCIAL DISTANCING (WE MAY LIMIT THE NUMBER OF INDIVIDUALS IN THE HOME AT ANY ONE TIME) AND WE WILL HAVE SANITIZER AVAILABLE.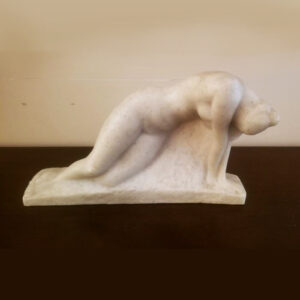 Here we go again, returning after last week's contemporary mid-century sale with another very special sale. Necessity dictates a last minute "flash" sale and this is definitely one you don't want to miss.
Located in a very fine Pasadena neighborhood, this home boasts an amazing collection of original art, beautiful furniture ranging from midcentury to contemporary and classic pieces. The owners had great taste and the home was carefully curated with a selection of art that covers Southwest, contemporary, abstract, representational and more. You will also find a selection of decorative pieces, such as lamps and even a fun collection of antique irons!
It is worth stating again, the furniture in this home is quite special. Beginning with a majestic and ornately carved Spanish court cupboard in wonderful condition. A rare find, indeed! Another interesting piece its the large Art Nouveau combination desk and cabinet that is well over 100 years old. Other pieces include:
Several unique cabinets
A contemporary and stylish desk
Mid-century bar stools
Gorgeous handwoven Mexican rug
Henredon "70" midcentury bedroom set
A 3 drawer Henredon "60" nightstand
Intriguing and unique sectional trunk
Black leather sofa
Matching 3-panel screens
An eye-catching turquoise Fridgedaire refrigerator that has been restored
And so much more of quality and interest!
We are quite excited about this sale, from the exceptional selection in the art category to the wonderful collection of furniture, this is a lovely sale.
And, due to fact that we MUST clear it all in ONE DAY… this SATURDAY ONLY, the prices are going to be extremely fair. This is a last minute sale and it all has to go. Come by early for the top selection and then at NOON we will start some serious discounting.
Please feel free to contact me with any questions regarding this sale, the art pieces, or anything else. Happy to help.
I will be putting out a first entry sign up sheet FRIDAY MORNING by 10.30. (Since we have to limit how many people can enter the home at once). See you Saturday…doors open at 9 am!