Located in the Arrowhead County Club Neighborhood–Clean and Classy Estate Sale
Date: SATURDAY and SUNDAY, August 29th and 30th
Hours: 9am to 3pm (Sunday until 2pm)
Address:
719 East 39th Street
San Bernardino, CA 92404
NOTE: WE WILL BE OBSERVING HEALTH AND SAFETY MEASURES, PLEASE WEAR A MASK, MAINTAIN SOCIAL DISTANCING (WE MAY LIMIT THE NUMBER OF INDIVIDUALS IN THE HOME AT ANY ONE TIME) AND WE WILL HAVE SANITIZER AVAILABLE.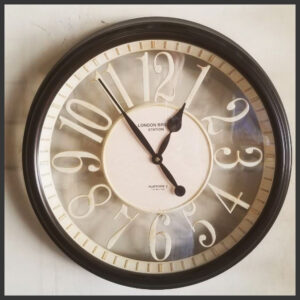 Here is a great sale for the Mid-Century-Modern set.
Our upcoming estate sale is located in the upscale Arrowhead Golf Course neighborhood of San Bernardino, to the east of Waterman.
The sale features a selection of excellent examples of MCM furniture. There are pieces by Lane, Nils Johsson, Folke Ohlsson and other fine, quality contemporary pieces–all in excellent and well maintained condition. In addition, we are offering up several sofas and recliners–all by Lazyboy–which are in great condition and certainly not cheap to buy new, we are clearing these out at a fraction of their retail price.
Lots of other fun, quality stuff to be found here as well. A great selection of wall art, lamps, cool clothes and some great jackets. There are a number of interesting classic and first addition books and a garage full of sundry items to dig through and discover.
There is a really nice, and large, dining table with 10 chairs in beautiful condition, and check out the site breakfast table with 4 chairs.
Looking for a welder? We have a "like new" Miller Thunderbolt XL 225 AC/150 DC Stick Welder–with accessories and cart–this is a fully rectified DC welder.
There is plenty here and we will be doing a 2-day schedule to clear it all. As always, come early on Saturday for your best selection and then return on Sunday for those "blow it out the door" deal pricing.
On Friday, we will be putting out a list for first entry on Saturday morning, so just swing by and sign up. As always you can contact me with any questions or inquiries that you may have. (951) 316-0429