Elegant One-Day Sale in San Marino! Pre-Sale Availability!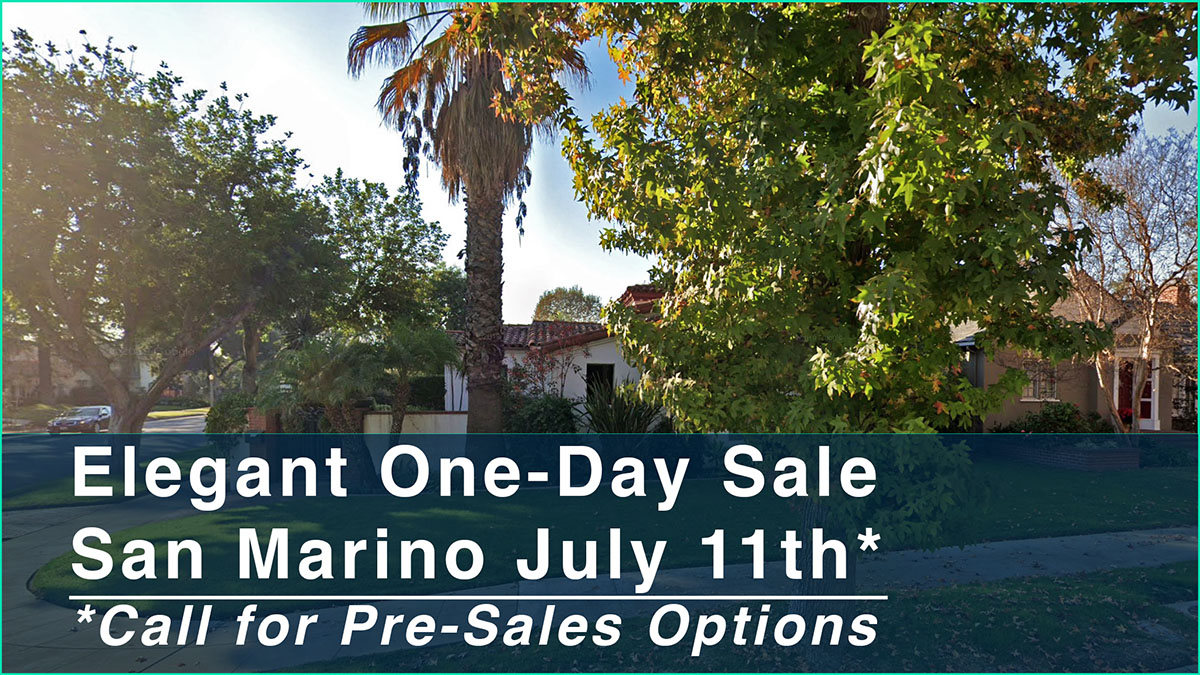 Date: SATURDAY ONLY, JULY 11TH
Hours: 9am to 3pm
Address:
1891 Twin Palms
San Marino, CA 91108
We are back again for our 5th in a row, a sweet and lovely elegant sale in San Marino! The home has a nice selection of larger items and classic furnishings, and so we are making a pre-sale option available on these. Contact me directly with any questions, to set up a showing or to purchase any items.
WE WILL BE UPDATING OUR INFORMATION IF THINGS GET PRESOLD. (This information will be updated on our estatesales.net listing)
A highlight of this sale are the very nice and original paintings. These include an oil by Emil Kosa Sr. oil, another two oils by Mauro Hernandez, a classic 19th century portrait attributed to Sir David Wilkie and several other nice works of art as well. There are some lovely and vintage lithographs, a charming steel engraving, and a number of other attractive works of decorative wall art.
You will find a very fine selection of books, including many signed copies! And for you collectors, or decorators, there are several wonderful leather-bound sets for sale.
A number of quality lamps, a nice selection of silver-plate, a lovely Royal Doulton "Alice" china set, a beautiful cast iron patio table and chairs, fine pieces of classic quality furniture, an interesting selection of Japanese pottery and much more to be discovered in this elegant sale.
As I said before, this is a one day sale. If you are interested in some of the larger pieces, artwork, etc., please feel free to contact me with any questions or purchase requests. On the saleday, I will have a list out for first entry. Come on by and have some fun!!
For more information and images visit our estatesales.net listing: