Beautiful Mid-Century Estate Sale in La Canada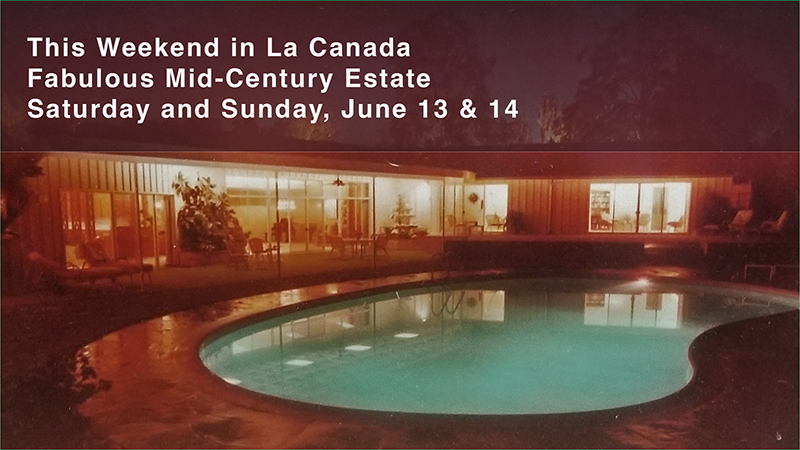 Date: Saturday and Sunday, June 13th and 14th
Address: 4372 Shepherds Lane
La Canada Flintridge, CA 91011
We are happy and excited to be back with our first sale after 3 months of distancing.
(DUE TO THE CONTINUING PANDEMIC, WE WILL BE ASKING YOU TO PLEASE WEAR A MASK WHILE ATTENDING THE SALE, AND WE WILL BE IMPLEMENTING SOCIAL DISTANCING INSIDE THE HOME. THERE WILL BE A WASH STATION, GLOVES AVAILABLE, AND HAND SANITIZER)
LINK TO ESTATESALES.NET LA CANADA ESTATE SALE LISTING
The estate is located in a fabulous 1954 Mid Century home located in a beautiful neighborhood in La Canada. And it is a biggie! We have spent weeks and weeks in clean-out, sorting and organizing this mega estate sale.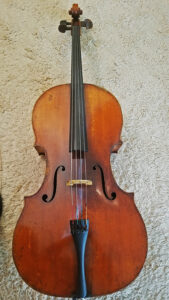 The estate belonged to Alice and Eleonor Schoenfeld. The two sisters were long time USC music professors as well as world famous classical musicians. This violinist and cellist duo toured the world for years. They not only influenced a generation of musicians from around the world but were instrumental in opening up China to classical music. They were active and important in opening the door for music students from China to study in the US. Many of these students are still making their mark in the classical music world to this day. If interested, there is plenty of internet information on this famous pair for you to read. 
We handle a multitude of estates, but this one in particular has been a true honor and pleasure to handle. The estate is a time capsule of their lives, their careers and of that era.
The amount of quality vintage clothing is amazing. Hundreds of dresses, hundreds of shoes, blouses, scarves, purses, most of which have all been well preserved in garment bags and plastic. A nice array of vintage perfumes, night gowns, furs are also in this estate. 
As we mentioned, this home is a time capsule. There is some nice midcentury furniture, vintage lamps, art glass, pottery, costume jewelry, wall art and paintings, memorabilia, a huge selection of antique books as well as many music-based books, stationary, kitchenware, classical CDs, vintage Brown Jordan and other patio furniture, and even an super-cool vintage 60's Fisher stereo cabinet . 
And for all of you music lovers; there is a vast array of printed music, music scores, classical CDs, antique music and loads of video and real to reel tapes of what we assume are a record of their worldwide musical performances. 
Also in this sale is a vintage Mason and Hamlin baby Grand Piano, their personal piano for many years. If only it could talk- the many intimate home concerts and famous people who tinkled those ivories over the years!! Its your chance to own a treasured part of their history!! 
As the sisters toured the world, they received many gifts of appreciation. We also have a vast collection of these presentation gifts from colleagues, associations, and students from over 40 years. Silk screens and painted scrolls, lacquer boxes, Asian cloisonné and other sundry artifacts from around the world.
Included in this sale are three vintage Mercedes cars, all one owner cars! These have all been garaged and are in very nice condition. These must be sold and are available for pre-sale. Please call for questions or further information.
A 1980 Mercedes 300 D (diesel) with only 150,000 miles (in excellent overall condition, excellent original interior all intact), a 1995 Mercedes E 300 Diesel with 102,000 miles ( excellent original interior, few slight bruises on the exterior), and a 1999 low miles Mercedes  E 430, again in excellent condition, interior excellent as well. 
As always, everything is priced to sell!! We want to sell it all, and we only have two days to do it! So come on by, have some fun, find some treasures and history to take with you, and we will be creating a safe space to for your attendance. Doors will open at 9 am Saturday and Sunday morning. I will be putting out a first entry list the day before the sale, and we will be limiting the amount of customers in the home at any one time…for safety reasons.