Glendora Estate! Remote Airplanes and Fun Flamingos!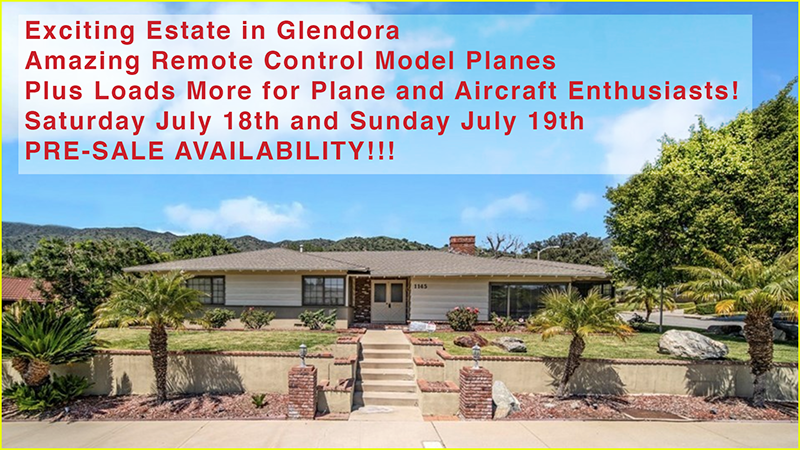 Date: SATURDAY and SUNDAY, July 18th and 19th
Hours: 9am to 3pm (Sunday until 2pm)
Address:
1145 Hidden Springs Lane
Glendora, CA 91741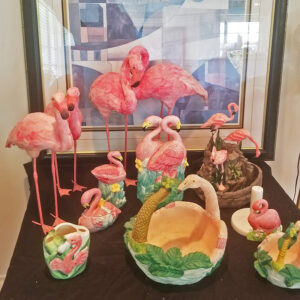 Alert! A rare opportunity for any model plane or remote aircraft enthusiasts, hobbyists or collectors. Your chance awaits at this great sale in Glendora this weekend… but no need to wait as we are fully open for PRE-SALES. Due to the unique nature of these items, as well as the ongoing COVID-19 restrictions we are making these items all available for PRE-SALE, simply call or email me for more information and pricing.
The home is full of amazing remote-control planes of all sizes and styles–both gas and electric. Beyond the assembled and functioning planes, there are all kinds of parts, engines, tools, gizmos, drones, helicopters, batteries, etc.
Additionally there is a CUSTOM BUILT trailer. It was specifically designed to transport the planes to flying locations and events. The trailer has room for a couple of the larger planes as well as several smaller planes. There is a tool section, an electric generator and two custom murals!
Check out the pictures, some of this planes are pretty good-sized, and remember that all these items are available for PRESALE, just give me a call!
And if you happen to be a fan of flamingos, or need to fill out your mid-century tiki bar, the homeowner was a huge fan of FLAMINGOS! We have never seen such a collection of all sorts, shapes, types, and sizes. Come check it out and find lots of fun and kitschy stuff.
There is some great wall art and kitchenware. A lovely formal dining room set with china hutch. And don't miss the cool, fun and funky tropical-style clothing–both mens and women's to choose from. Lots of other great furniture such as: a really nice, blonde bedroom set, a tropical style dinette set, a dozen wicker-style armchairs and another set of even larger wicker armchairs!
Please contact me if you have any interest in the remote control items, trailer or larger items as these are ALL available for early sale.
The sale is coming up this weekend on Saturday and Sunday
Doors open at 9 am Saturday morning. I will have a list out by noon the day before the sale for first entry. Come have some fun!
NEED MORE PICTURES? View our listing on estatesales.net… GLENDORA_ESTATE_SALE