Big, Big 2-Artist's Estate Liquidation–Glendale!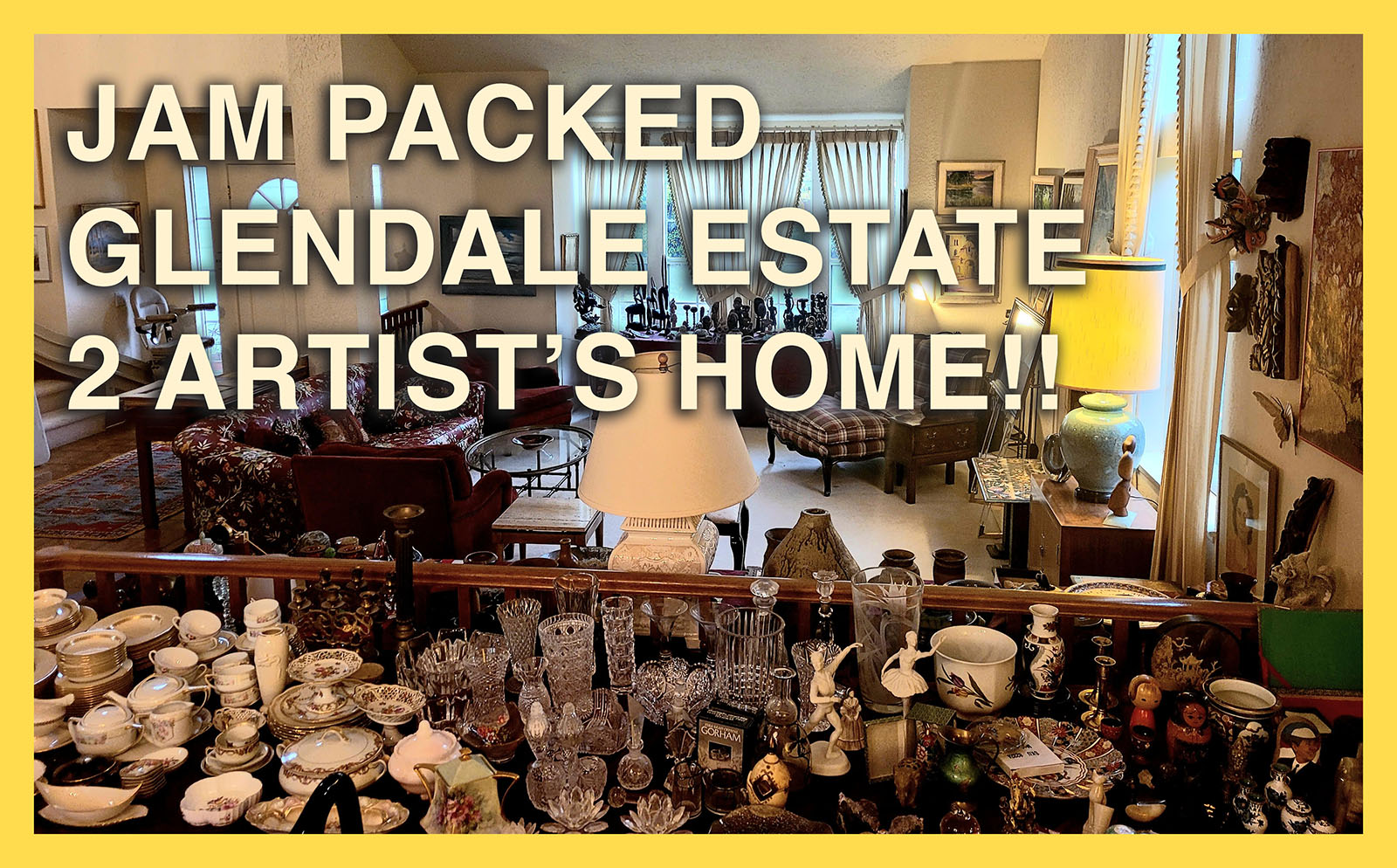 Dates: Saturday March 4th (9am till 3pm) and Sunday 5th (9am till 2pm)

Oh boy, what a great sale we are happy to bring to you. This is a fantastic liquidation of the long time home of two artists in Glendale.
One artist, Will Graven, was a highly prolific artist and illustrator whose career spanned from 1910 to the 1960's. We have a wonderful selection of his work–many of the pieces that have been hidden away for over 60 years! There is quite a bit of variety and selection that showcases his talent and skill working in the illustration business for many years.
The second artist was his daughter, Gloria Graven, and she was very productive as an artist. There are 100's of her oils and watercolors in this estate. Because of the sheer volume of art and the need to move it all, we will be pricing these very fairly. This is a fantastic opportunity to pick up original, quality art at a great price!
And there is quite a bit of other original art as well. I believe we counted over 400 works of art here in this sale, so come prepared to discover wonderful art work from artists such as Jake Lee, Jim Burns, Bruce Spicer, Robert Landry and more!!
But there is much, much more to discover here, the home is also full of other wonderful things, such as: art and studio pottery, a figural collection from many countries, fine china, great kitchen stuff, quality furniture–including some nice mid century pieces, a lovely Henredon cabinet, a charming 1920's petite walnut dining set, native American Acoma and Santa Clara pottery, Kachina dolls, a great selection of books, decorator furniture and lamps, Persian rugs, a huge selection of paper goods, including vintage posters, vintage prints, silver-plate, 2 vintage flatware sets and a ton of stuff that you just have to see to believe. And, of course, there is a huge diggers garage full of great stuff, frames, Xmas ornaments, and who knows what. A great treasure hunters sale!
As always, our pricing is always fair, because we want to sell it all! So, mark this sale down on your calendar…doors open at 9 am Saturday morning. No pre-sales… but feel free to text me with any questions about the sale. I am happy to help. See you Saturday!
We have a FIRST ENTRY LIST, just text me your first and last name to be put on the list. We will also put out a sign-up list put out on Friday for further sign-ups as well. This is NOT an appointment list but simply to be in the 1st entry group.
Feel free to text me with any questions you may have… I am happy to help. Ron
Come by and have some fun at this cool and funky estate sale!We have a ton of images on our GLENDALE ESTATE SALE LISTING that you should click on and browse (and we have some great images below). We encourage you to take a look there AND THEN MAKE PLANS TO COME THIS WEEKEND!
See you there, the sale starts on Saturday morning at 9am
QUESTIONS? You can always reach me by cell (951) 316-0429 or email rsvandermolen@aol.com