Lovely and Eclectic Pasadena Estate Sale in the Prestigious Orange Grove District
Date: SATURDAY October 3rd and SUNDAY October 4th
Hours: 9am to 3pm (till 2pm on Sunday)
Address:
924-C South Orange Grove Avenue
Pasadena, CA 91105
For more images, please visit our listing on ESTATESALES.NET: Link to Pasadena Estate Sale
NOTE: WE WILL BE OBSERVING HEALTH AND SAFETY MEASURES, PLEASE WEAR A MASK, MAINTAIN SOCIAL DISTANCING (WE MAY LIMIT THE NUMBER OF INDIVIDUALS IN THE HOME AT ANY ONE TIME) AND WE WILL HAVE SANITIZER AVAILABLE.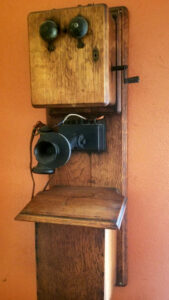 Welcome to another one of our unique and eclectic estate sales. This time we return with the a truly elegant Pasadena home to liquidate. Located in the exclusive South Orange Grove area, this charming condominium was the long time home and residence of a renown UCLA Professor and author.
As expected, the home exhibits fine taste in decor, wall art, furnishings and a wealth of books. With a broad range of tastes in collecting, you will find an exciting and eclectic mix of items–from lamps to small art items to the classic furniture, it is a wonderful selection that all HAS TO GO!
Here are some of the featured items:
A Richard Ginori china set and an extensive Limoges gold-rimmed china set
A nice selection of classic Wedgewood
Beautiful American Brilliant cut glasswork
An amazing selection of great books (as would befit a Professor and authoress)
Kay Finch pottery, as well as many other ceramic items
Vintage quilts and several botanically themed wall hangings and pillows (stitched)
Wonderful assortment of lamps (including one Rookwood lamp)
Classic furniture and an interesting collection of wall art
A large Weller signed Jardiniere and a smaller Weller silver overlay vase
And so, so much more!
We have been quite busy uncovering, organizing and displaying the vast quantity that this home has to offer and is ALL HAS TO GO on this coming weekend. As always with our 2-day sales, come early on Saturday for your best selection and return on Sunday for SUPER "Got to Go" prices!
I will be putting out a list to sign up for first entry on Friday by noon.